Posts Tagged 'SUNY Upstate Medical Center'
Tuesday, August 13th, 2013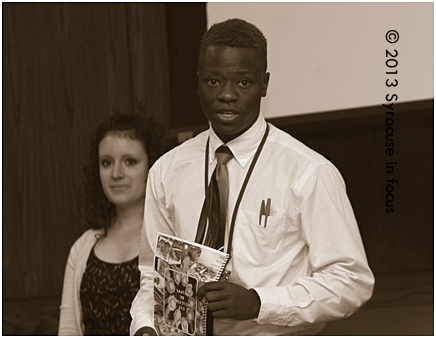 Here are some photographs from the SYNERGY 2013 graduation, which was held at SUNY Upstate Medical Center last week.  This year's diverse class of students interned for the summer at local area firms and developed problem-solving business projects.
The winner of this year's Business Challenge was Team Yellow.
SYNERGY is a program of Mercy Works, Inc.