Posts Tagged 'Rock'
Wednesday, June 8th, 2016
Friday, April 10th, 2015
We don't know where the after party was for Syracuse Fashion Week last night,but maybe it should have been held at the Empire Brewing Company. We followed the sound of  music in Armory Square, and it lead us to the Slow Train CD release show.
A packed house included guest musicians and some familiar faces. We look forward to seeing them again soon.  Slow Train will travel to Rochester for their next show.
Thanks to Byron Cage for the invite.
Wednesday, March 20th, 2013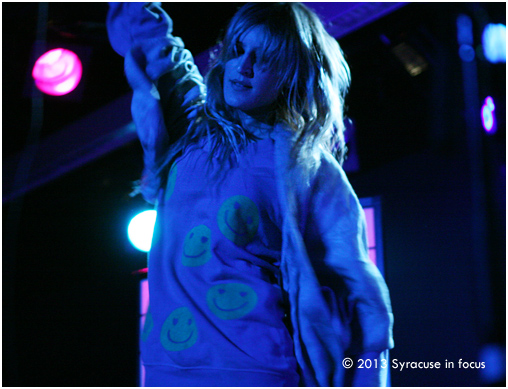 Fresh off a performance at the South by Southwest Festival (SXSW), the LA-based Gothic meets Grunge band, Io Echo played a short set for students at Syracuse University last night. The show was filled with pulsating rhythms and a rapid-fire projection/light show.  Io Echo opened for Juke Box the Ghost.