Posts Tagged 'SXSW'
Monday, March 23rd, 2015
Syracuse alum and ATL music/entertainment insider Shanti Das (aka Shoestrings) appeared last week at SXSW on a panel to discuss gender politics in Hip Hop culture. We also heard her on a recent Combat Jack Show where she talked about an upcoming campaign called "Silence the Shame" to create dialogue about mental health.
Das came to CBT last fall.
Wednesday, March 20th, 2013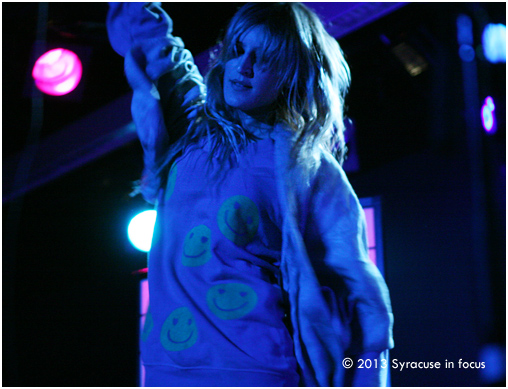 Fresh off a performance at the South by Southwest Festival (SXSW), the LA-based Gothic meets Grunge band, Io Echo played a short set for students at Syracuse University last night. The show was filled with pulsating rhythms and a rapid-fire projection/light show.  Io Echo opened for Juke Box the Ghost.