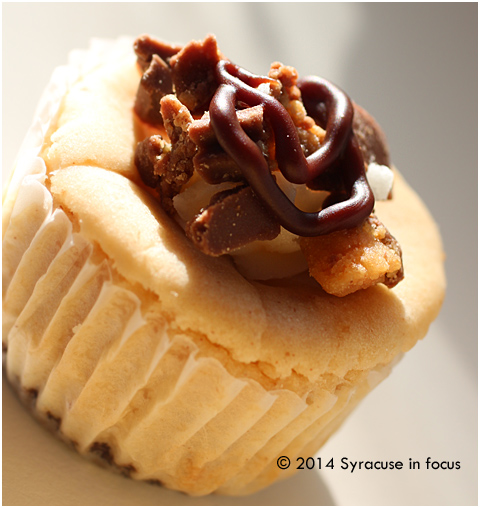 From the outside, the renovations done at 115 Green Street are impressive. Inside there are some great things going on as well. We recently visited the property, which is home to 83 & Company (and the $7 lunch special). The food was simple, but good.  The bulk of the business seems geared toward the Three C's: Cakes, Cupcakes and Cheesecake.
The mini cheesecakes (included with lunch) are the perfect afternoon sugar fix.
Here's more information.