"This feels like we are at WWE!"-a voice in the crowd at NBT Bank Stadium
Opening day for the Syracuse Chiefs was full of energy,  excitement, and possibilities despite the loss to 4-1 loss to Scranton/Wilkes Barre. The long lines and carnival atmosphere almost made you forget it was a chilly 48 degrees on Thursday.
The new management has made an concerted effort to bring some excitement to Triple-A baseball here in the city. We hope it lasts.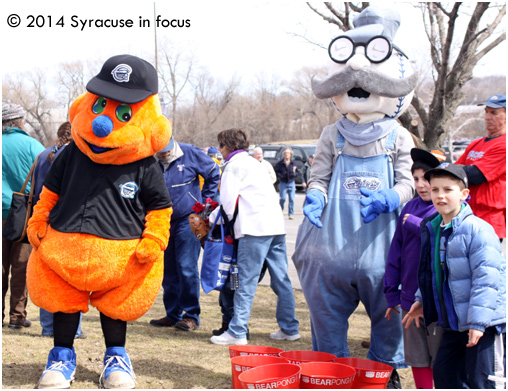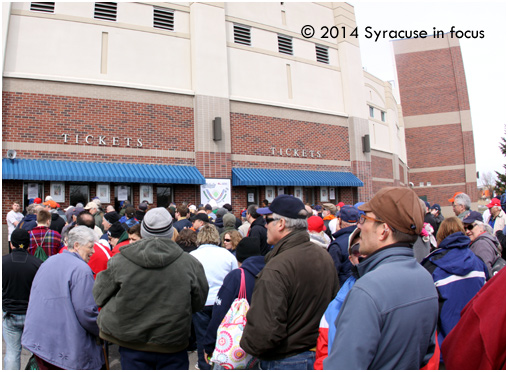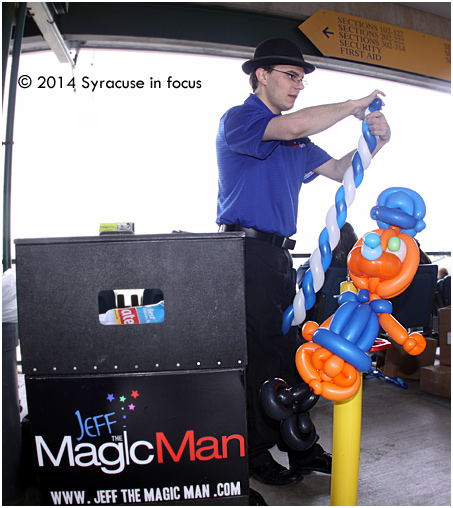 Tags: 2014, Baseball, George Lonergan, James "Jimmy" Durkin, Jason Smorol, NBT Bank Stadium, opening day, Sports, Syracuse Chiefs