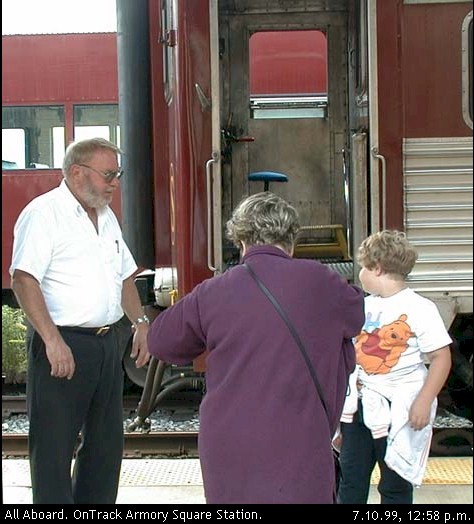 1 of 10, © 1999 Syracuse in focus
SYRACUSE BY RAIL

On a recent OnTrack shuttle ride I was re-introduced to the pleasures of rail travel. Unlike other modes of transportation, trains provide a unique angle for looking at a city. On this moving tour I experienced everything from the picturesque scenery along Onondaga Lake to Route 81 road construction and a revealing peek at the backyards along W. Genesee Street.

These photographs were taken aboard one of OnTrack's self-propelled diesel cars while I was on my way to the Syracuse Caribbean Festival, Saturday July 10, 1999. The shuttle service ran from Colvin Street to Carousel Mall.